Acalanes High School


Home of the Dons - Lafayette, California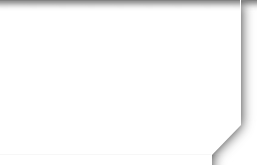 Robert BIGNAMI
Profile Updated:
August 10, 2018
| | |
| --- | --- |
| Residing In: | Chico, CA USA |
Children:
Wendy, 4/73, a literary editor, currently living in Melbourne Australia, Our grandson is Oliver. Husband,Paul More…is a business analyst.
Cheryl 9/77, a computer engineer, currently living in Springfield, Il, Joseph & Anna Grandkids. Her husband David a College Prof. at U of Il.
Alane 5/79, a special ed teacher, living in Los Gatos, so far just Evan our youngest grandson. Her husband Michael is an attorney.
Laurie 5/79, Chico CA
Comments:
Met my wife Pam while working in San Francisco in 1968, and we were married 6 weeks later. 43 years and counting...

In 1971 we purchased a dairy in Orland Ca. The dairy now has about 3000 registered Jersey cattle. We also farm about 800 acres. We market our milk to Land O Lakes and market our livestock genetics worldwide. We have active international marketing, partnering with 6 international companies in this effort.

Professionally I am currently President of the American Jersey Cattle Assn, Chairman of the USDA Emerging Markets advisory committee, Past director of Land O' Lakes Inc; past director, the National Dairy Board, past chair of the Republican Party agriculture committee, founder, with partners of Stockman Bank, Elk Grove, CA, former managing director Ameropa Investment, AG.

In the past I owned Jerseyland Cheese company, a manufacturing facility, Western Dairy Services, a food service company, Brentwood Software, a specialized software company. Circle B Farms, a 6500 ac diversified farming company in central California.

Last year (2104) we went to France and rode many of the routes of the Tour de France. The 9000 ft Col du Galibier and the massive Alpe D'Huez were especially challenging.
School Story:
Acalanes '61, Chico State '66 U of CA, Davis '67

High School was a collection of frustrations, wondering what the future would hold and trying to make it through the day. Must say I worried about a lot of things that ended up being insignificant, but we probably all did that. Interesting that I remember the classmates and pictures so well... frankly better than what happened yesterday!

Will be fun to see those of us still around. I recall my attorney in the 1970's Ken Nagel saying, after he went to his 50th, "It was the most fun, everyone was finished trying to impress everyone, and we were just kids again"

Well looks like we made to the 50th, however seems about 20% of us did not, and some were dear friends like Geoff Picard and Charlie Anderson. It was only yesterday that we were young together.
My first real 'pet' other than having horses all my life...was a jersey calf on our ranch in Glen Ellen. His name was Brownie. He followed me everywhere!! When in school, I went to Lafayette Elementary, MH Stanley, and of course Acalanes! Now in Quincy. No cows since sons were in 4-H. Now I have just one rescue pony and board horses. Great to hear your story and you are SO close!!
Jane was a beautiful, intelligent and accomplished person but what I remember most is that she was a nice person. So sad to see our friends pass on.
Posted: Dec 27, 2013 at

8:53 AM