Acalanes High School


Home of the Dons - Lafayette, California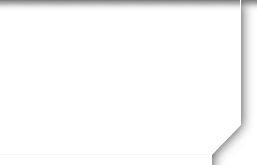 JOAN WHITEHEAD LATTA
Profile Updated:
April 22, 2019
| | |
| --- | --- |
| Residing In: | Berkeley, CA USA |
| | |
| --- | --- |
| Spouse/Partner: | Milt Latta |
| | |
| --- | --- |
| Occupation: | Retired CTC (Certified Travel Counselor) |
Children:
Craig, born 1969 Lives in Amsterdam. Owns Black Page Digital.
Marilyn, born 1972 Lives in Oakland. More…

Restoration Director for the Coastal Conservancy.
| | |
| --- | --- |
| Military Service: | Red Cross Clubmobile in Korea -Army |
Comments:
Now living in Lafayette, thanks to Joan McNulty Evans and her daughter Angie.
They are with Village Associates in Orinda. It was a smooth transition.

College at U.C. Berkeley (Physical Education). Lived at home the first two years and then moved to Westminster House (Campus Presbyterian living center) and later in a house with 4 others. To support myself, I worked in retail at Roos-Atkins, the Cal Bookstore, taught Water Safety and lifeguarded at Berkeley High and Willard Swim Center. In 1966 my life changed as I was able to travel with the American Red Cross to Korea as part of a Clubmobile team, taking "on the road" short recreation programs to the military.
I like to say it was just a few women and 50,000 G.I.'s, but I had the most fun playing doubles ping pong with the brass.

Milt Latta and I were married in 1967 at St. John's Presbyterian Church in Berkeley. (Now the Julia Morgan Playhouse with live shows). We lived in Rochester, New York while Milt finished up his master's degree in Optics, and I worked as a Recreation Therapist at Strong Memorial Hospital.

We lived in South San Jose for thirty years. Two children, Craig and Marilyn, born in 1969 and 1972. After training in the Travel Careers Department at Foothill College in Los Altos, had a mixed-bag twenty-six year career as a Certified Travel Counselor. Travel was great, and the work very challenging. (I'm more artistic than detail-oriented). Earned an Africa Destination Specialist designation towards the end of my career.

Moved to Berkeley in 2001 to an Asian-style Arts and Crafts home in the Berkeley Hills. Great view! We celebrated our 50th wedding anniversary with a renewal of vows on September 9th, 2017. We like to go on home exchanges in the U.S. and Europe. Our last exchange was to France for five weeks. Our favorite exchange was to San Miguel de Allende, Mexico. It was a wonderful three weeks!! We also belong to the Berkeley Ski Club, near Tahoe City.

I have enjoyed working on our class reunion committees through the years.

We are active members at First Pres. church where I have been faciltator of the Women's Retreat and we both have served in Stephen Ministry.

I have volunteered as a reading tutor with Faith Network and taken classes that interest me, like photography and floral design. Swimming and singing are two of my favorite activities. I also like to container garden, grow orchids, bromeliads and amaryllis. I read mysteries and biographies, watch PBS, Monk. My favorite movies are musicals, anything from 30's and 40's especially. We attend performances at the Lesher Center in Walnut Creek and Town Hall in Lafayette.

I enjoy being part of AAUW (American Assoc. of University Women and the U.C. Berkeley Prytanean Alumnae Honor Society as the Programs, Events and Prizes chair. This past year I will be the Campus Projects coordinator. Prytanean is the oldest women's honor society in the U.S., started in 1901, on the Berkeley campus.

Milt enjoys sculling (rowing) on Lake Merritt in Oakland, playing his clarinet in the Senior Serenaders. We enjoy going to the Berkeley Ski Club Lodge in Tahoe City.

Both of our cats, tabbies Tristan and Mrs. Hall, passed away in 2016, within two months of each other. They were 17 years old (119 in cat years). Bless them for all the companionship and love. Hope you're chasing each other in heaven.


Hope everyone is staying healthy and enjoying life. Seventy-five is the magic number this year. Wow!

Joan
School Story:
Loved growing up near the El Nido Motel on the western end of Lafayette.
We had an old highway near our home (started at the Potter's Wheel) which was fun to walk.

...Libby Kilbourn was/is my best friend since Brownies. I could walk to her house. Not too many of us in that area of Upper Happy Valley. Dave Dornsife lived next door to Libby. We went to Vallecito and were in the first 5th grade class at Stanley (Newell's Jewels, also 7th grade) before Acalanes.

... waiting for the school bus on Pine Lane with the Athensen brothers. We used to throw small rocks up at a metal target on the telephone poles while waiting for the school bus.

...When I ran for school secretary against Jane Wolf, someone changed the "c" to an "x" in the white chalk writing on the hill above Acalanes. My committee, thankfully, was on the job to change it back! The most excitement in my practically dateless life at Acalanes.

... basketball games and the song "It's All In the Game" being a favorite, sung by Johnny Mathis...

...was happy to receive the Fine Arts Award my senior year. My husband has one, too!