Acalanes High School


Home of the Dons - Lafayette, California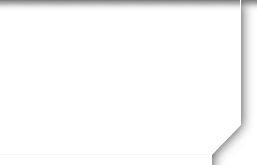 In Memory
Al Ferreira VIEW PROFILE
Al Ferreira
Alamo
Al Ferreira, 72, of Alamo, California passed away on July 20, 2015, surrounded by his family. The funeral Mass service will be held on Thursday, July 30, 2015 at 10:00 AM at St. Isidore's Church (440 La Gonda Way, Danville, California). Burial will follow on Friday, July 31st at the Queen of Heaven Cemetery in Lafayette.
Al was born in Oakland to Albert A. (Buster) and Lucille Ferreira. He and his sister, Melody Sue, grew up in Berkeley and Lafayette. Al followed his grandfather, father and uncles by going into the contracting business, (1st as a Sales Engineer for Johnson Controls, then a Service Manager for Scott Co. of California, then later as the founder of Ferreira Service Inc.
Al was an inspiration to many as he lead family and friends on annual backpacking treks through the Sierras; the Sawtooth Ridge, Peeler Lake and the Sonora Pass were among his favorite destinations. He was an Eagle Scout and an accomplished outdoorsman. He hunted wild boar and pheasants, /oated the Sustut River, and /y (shed throughout many remote areas of Alaska and Canada with his Uncle Mel, his son, Austin and many (shing buddies. He loved to walk along the beaches at Sea Ranch, although he was equally content hiking above the Sierra timberline, skiing throughout California and Zermatt, /y(shing in any river, and riding motorcycles and dirt bikes with his son.
Al is survived by his wife, Susan Ferreira and his children Darla Jean Ferreira, Kimberly Ann Ferreira, Ashley Anne Ferreira Hodges and her husband, Bill Hodges, Austin Ferreira and his wife, Jordan Gillman Ferreira, his grandson, Aedan Ferreira, his granddaughter, Lilah Ferreira, his sister, Melody Ferreira, and his uncle, Mel Ferreira.

Click here to see Al's last Profile entry.