Acalanes High School


Home of the Dons - Lafayette, California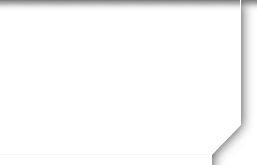 Ben WISNER Wisner
Profile Updated:
August 26, 2022
| | |
| --- | --- |
| Residing In: | Oberlin, OH USA |
| | |
| --- | --- |
| Spouse/Partner: | Sonia Ruth Kruks |
| | |
| --- | --- |
| Occupation: | Retired geography professor, consultant, writer |
Children:
Gabi, born 1977

Karin Lev Sukhtankar, grandson, born 14 March 2012

Asha Lily Suktankar, More…

granddaughter, born 13 February 2017
| | |
| --- | --- |
| Military Service: | Conscientious objector, alt service Tanzania 66-68 |
Comments:
HAPPY 2021!

Ah, and now it's 2020 and about to be 2021. I am slowing down. In fact, I am immobilized in body due to the Pandemic, hunkering down with Sonia in a small town in northeast Ohio. But in spirit I continue to "walk the path", meditating daily with an online sangha (e.g. mutually supportive group of meditators) and and discussing "life, the universe, and everything" (Monty Python idea). The meditation organizer is a Theravada Buddhism monk-in-lay-clothing. He boggles my overactive, analytical brain with Zen riddles and mindful walking (more along the Mahayana-Tibetan-Vietnamese line).

Book Recommendation: "A Walk in the Woods: meditations on mindfulness with a bear named Pooh" by Dr. Joseph Parent and Nancy Parent (Los Angeles, CA: Disney Editions, 2018).

I remain professionally active -- how could I not having studies and done activism around natural hazards for more than 50 years? There is no such thing as a 'natural disasters'. Only hazards are natural. SARS-CoV-2 is 'natural' (although its arguable that human pressure on biodiversity, forest fragmentation, land use have introduced turbulence into the 'wild' -- in that sense 'natural' -- evolution/ mutation that is constantly modifying viruses). Economic, social, cultural and political power relations turn that 'hazard' into a 'disaster' differentially for people of color, indigenous people, marginalized groups.

No new books to report, although I active with colleagues on these issues via zoom and am mentoring young scientists and still doing peer reviews of journal submissions and book proposals. It's possible I'll be reporting a third edition of the 1994 & 2004 volumes AT RISK.

(UPDATE: In fact, having ditched the idea of a 3rd edition of AT RISK, I am working on a book called "Understanding Risk" with three other co-authors. It should be available from Routledge in 2024.)

Or I may spend the time water color painting (and finger painting! HIGHLY recommended!! and doing puppet shows on Face Time with granddaughter, Asha Lily.

(UPDATE: Asha Lily is not six and quite an accomplished artist. She gives me art lessons via Apple Facetime!)

May you all thrive and find new ways to be kind and to feel grateful in 2021.

BEN
(Still a "Mountain Man" in my heart although two replaced knees would likely slow me down if we really did attempt Mount Rainier with the leadership of Don Brownlee)


2012
Bravo, some of us have survived the slings and arrows of outrageous fate. It will be good to see you all. I hope especially that other 'mountain men' will make it. Alas, two, Pete Augenthaler and Charlie Anderson have passed.

(UPDATE: FYI, 2012 was a bumper beano year. I published an 880 page 'Handbook of Hazards and Disaster Risk Reduction' (London, Routledge, 2012), my partner, Sonia Kruks published Simone de Beauvoir and the Politics of Ambiguity (New York, Oxford, 2012), our daughter, Gabi Kruks-Wisner not only gave birth to Kiran (who, as I write on Christmas Day, 2012) is 9 months old, but finished her PhD. Gabi and her husband also moved into a new home in the Boston area. 2013 is unlikely to top this for sheer production, cliff hanging and exhaustion!

(UPDATE: Gabi and Sandip now have professorships at University of Virginia and live in Charlottesville, Virginia. This year (2022) the whole family is living and working in India. Sonia and I hope to travel there and spend time with them during the Christmas season.)

HAPPY NEW YEAR TO EVERYONE! Ben

2014
Opps, another year has come and gone. Another book was published, this one called 'Disaster Management" (London: Earthscan 2013) and meant for practitioners. I am growing more and more impatient with Big Science and academia and want to do more practical things. I've been back again this year to Tanzania, where a group of local researchers and some outsiders such as myself are working on the question how farmers, herders and fishers understand climate change and what they are doing about it. This is work funded by the US National Science Foundation.

Grandson Kiran Lev is now approaching two years old and is learning at light speed, just as I am unlearning. He got some of Picasso's DNA somewhere along the line since he loves to draw. I also now have a grand niece, who was born about a month ago (late December 2013) to wife and brother of Sandip, my son in law. They also live in the Boston area, so Kiran will have a little cousin to play with.

Sonia and I are going to spend March-early June walking distance to our kids and grandson in 2014 so we can ease the transition to a commuting marriage. Sandip will go back to teaching development economics at Dartmouth; while Gabi Kruks-Wisner, our off sprung will carry on teaching the politics of development at Boston College. Sonia and I only once taught at the same place (a two year stint at Universidade Eduardo Mondlane in Mozambique) but otherwise also had weird and wonder commutes by air, train, car, canoe and flying carpet.

So, once again, I wish you all a HAPPY NEW YEAR (2014)!

BEN
School Story:
My most memorable and useful classes were typing, autoshop and mechanical drawing. Whatever French I learned has been smothered in layers of Swahili, Portuguese, Spanish and German; although I am still grateful to Mme Basignon for her patience with us unruly yobs. I can read French, and it is useful in my work, but comprehension and speaking are complicated by the more recent layering, especially the Swahili. Also at Acalanes I learned to make an excellent stink bomb in 'advanced science' -- but that's another story.